---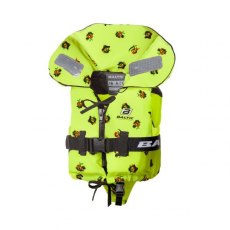 Kids Premium Pirate Design 100N Lifejacket 0-15kg
A deluxe version of our premium toddlers lifejacket with a neat Pirate pattern soft touch fabric. This premium quality foam lifejacket is specially imported from Sweden, and offers some additional comfort features over our standard toddler lifejackets.This jacket is suitable for freshwater, saltwater and swimming pool use. It can be worn with regular clothing but is also soft enough to be worn with...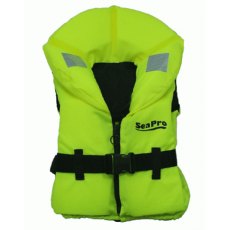 Seapro Kids 100N Yellow Foam Life jacket
Ideal as a basic lifejacket for use in just about any kind of boat and as a safeguard for general use around water - for example around swimming pools, on the beach, by a river or lake! The Seapro kids lifejacket is designed to be comfortable to wear. Key Features Comes with adjustable belt and crutch strap Provides great freedom of movement due to the divided foam buoyancy compartments Has...