Rearming Kits & CO2
Lifejacket spares
Marine Warehouse stock the largest range of lifejacket spares in the UK. This stock is constantly turning over so the dated spares are as fresh as is available with the longest expiry dates.
OEM spare parts are available for the following; Bluewave Lifejackets, Crewsaver Lifejackets, Crewsafe Lifejackets, Challenger Lifejackets, Mullion Lifejcakets, Baltic Lifejackets, Parmaris Lifejackets, Englands Lifejackets, DWR Sport Lifejackets, Tribord Lifejackets, Waveline Lifejackets, Ocean Safety Lifejackets, Kru Lifejackets, Viking Lifejackets, Mustang Lifejackets, Seasafe Lifejackets, Seago Lifejackets, Plastimo Lifejackets, Typhoon Lifejackets.
Lifejacket parts
Our lifejacket spares range includes gas cylinders, gas bottles in various sizes including 10g,16g, 20g, 24g, 33g, 38g, 60g, water sensing cartridges, salt bobbins, hydrostatic releases, clips, lifejacket lights, whistles, crutch straps, knives, sprayhoods, electronic lifejacket beacons and lifelines.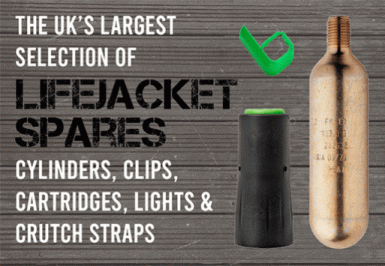 ---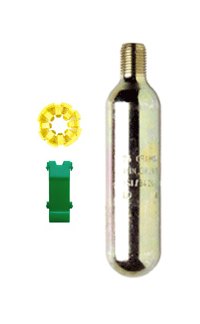 Lifejacket lights
We hold huge stocks of lifejacket parts and accessories, even for makes and models that we dont currently sell.
We also stock universal crutch straps for all lifejackets, a stand alone harness, lifejacket lights and even sprayhoods for our offshore models.
---
Rare spares
Remember we also have a price guarantee on all stock rearming kits, even for our competitors lifejackets!
---
Contact Us
Rare spares and all lifejacket parts enquiries. If they are still made we will find them for you!