Orange Foam
Orange foam life jackets
Life jackets come in many styles. Orange foam lifejackets have real advantages, not only when it comes down to price!
Our orange foam lifejackets come with a great specification as standard: 100N of buoyancy, bright orange colour, waistbelt, signal whistle, 3M reflective patches that are visible at up to 3 miles, crutch straps and a foam collar to help keep the head upright after a fall.
Orange foam lifejackets are the modern equivalent of the original lifejackets which were constructed of cork sections. Like all our ranges, there are different models to choose from. There are subtle differences between the models, a more expensive foam life jacket will feature more foam sections thereby increasing the amount of possible movement and comfort to the wearer.
Foam lifejackets are always in stock in our UK warehouse, we ship on a next day service to most parts of the UK. Whatever your requirement - our lifejacket specialists will provide a comprehensive quotation at a competitive price.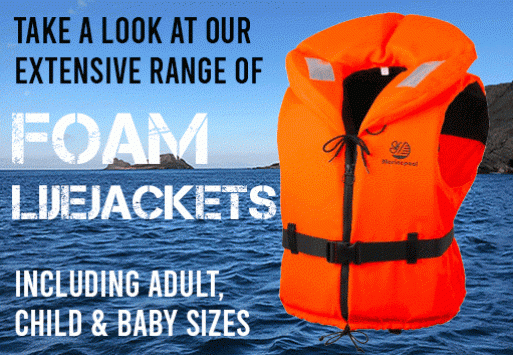 ---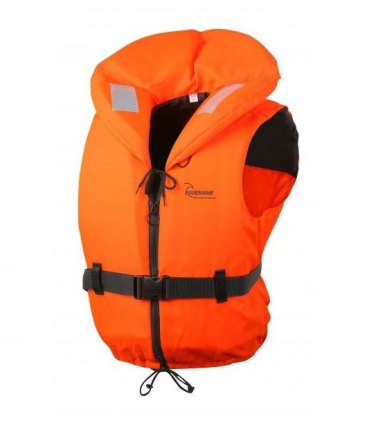 Orange foam lifejackets for children and babies
The Marine Warehouse stock lifejackets for crew of all sizes. Our range starts with a baby model, specifically designed for very small infants weighing up to 15kg. It even comes with a whistle! This model provides complete safety for your infant plus it has been designed with a grab handle for easy lifting of the child.
The fit is of paramount importance, that's why The Marine Warehouse's child orange foam lifejackets dont just come in small medium or large, we stock no less than eight individual sizes!
Orange foam life jackets offer improved protection from bumps and knocks too, plus plenty of grab points for those tricky moments. If you have any questions regarding suitability get in touch, we are on hand to provide specialist advice.
Lifejackets wholesale and trade
You may be a small trader or large organisation looking for a large quantity of orange foam lifejackets, The Marine Warehouse are able to offer trade prices on all lifejackets to bone fide traders and organisations. Whether you need 20 or 2000 lifejackets we can offer unbeatable prices plus fast delivery anywhere in Europe. We can even offer your own branding subject to negotiation!
Simply CONTACT US for a quotation.
---