Automatic Lifejackets
Selecting your automatic lifejacket
Lifejackets come in a wide range of colours, specifications and different CE ISO classifications.
The Marine Warehouse supply all major lifejacket brands including, Crewsaver, Baltic, Mullion, Seapro, Bluewave, Harveys, & Superlight.
A properly fitted automatic lifejacket should be comfortable and you should hardly notice you are wearing it.
As part of our product descriptions in our store, each of our automatic lifejackets has a description of its typical use, and it's weight, to help you decide which lifejacket is right for you.
It's essential that you wear the right lifejacket for the job at hand. Metal buckles are very strong but can be fiddly in use when compared to the plastic one click type buckles.
High specification 275N lifejackets have their uses, indeed we wouldn't be strapped into anything else in rough sea, offshore on a night passage, but would be cumbersome and unnecessary for general boating.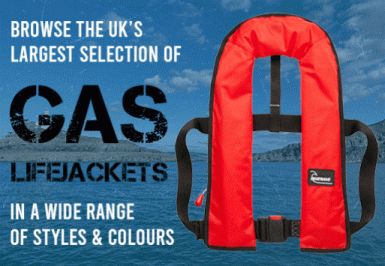 ---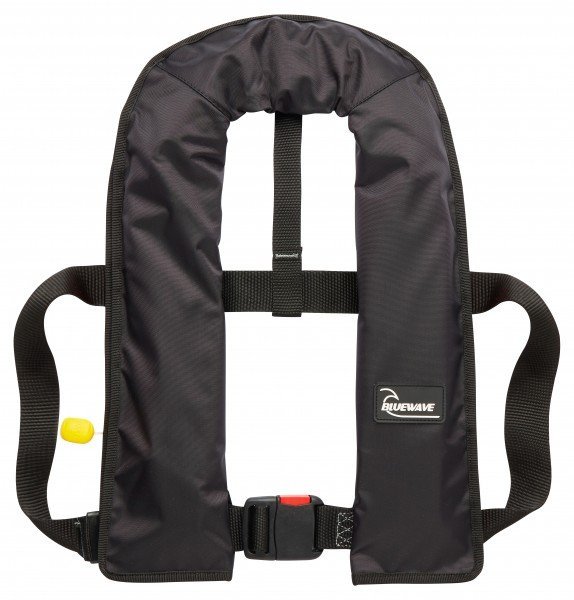 Lifejacket Comfort
Comfort is an essential consideration if you are to wear your lifejacket regularly.
There are subtle comfort differences between automatic lifejackets. For example harness lifejackets with stainless steel buckles use a far tougher and stronger webbing compared to the webbing on a lightweight lifejacket with a one click ABS plastic buckle. Alongside soft webbings there are supersoft cover fabrics and neoprence collar options. Generally the more you spend the better the comfort features.
Automatic lifejackets
An automatic lifejacket will inflate upon submersion in water.
The automatic lifejacket has a water activated mechanical trigger mechanism. These typically work by a spring and pin being held back by a paper or salt trigger. Once submerged in water the trigger will allow the spring to fire the pin into the gas cylinder which in turn allows gas into the lifejackets inflating bladder.
Automatic lifejacket triggers are designed not to inflate through spray or rain getting the lifejacket wet. The trigger is well protected inside the lifejackets cover, which is waterproof. The jacket will only allow water inside to the trigger when submerged in water.
Automatic lifejackets also feature a manual pull cord that allows inflation on demand by pulling the cord.
---