Fishing Vests
Fishing and angling lifejacket specialists
When it comes to fishing, specialist equipment is paramount. Life jackets and bouyancy aids are available in many styles - specifically made for the angler. Whether you intend to fish for bass from a small boat, spend a week on a trawler or a relaxing days fly fishing on your local river, we have the right lifejacket or vest for you
We offer unrivalled specialist advice on all our products, if you have a question regarding suitability get in touch. We source product from the largest UK manufacturers like Harveys Lifejackets, if you want a particular brand or item that you can't find on our site please email us for a quote!
Boat and river fishing - angling lifejackets
Lifejackets for fishing in boats
Many of our customers prefer an olive coloured lifejacket for fishing. Our range includes two automatic lifejackets of 150N. The first being a budget model and the second a top of the range lifejacket with a hammar inflation device and a harness for when the going gets rough! These jackets will fit up to a 56" chest for the larger anglers amongst us.
---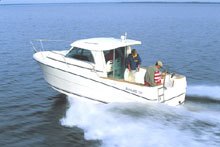 Lifejackets
We hold huge stocks of a wide range of angling and fishing lifejackets, and we are the UK's only dedicated specialist. Be safe when you are fishing and wear a lifejacket.
---
Fishing vests
Our fishing lifejackets are unique in the UK and provides 150N of buoyancy, ideal for river or boat fishing inland. Why wear a regular vest when this one could help you float! These are very light and you will hardly notice you are wearing one.
---
Automatic lifejackets in Olive green
Visit our online store for a full specification of our angling and fishing lifejackets.
We have quite a few customers who have been saved by their automatic life jacket after a fall when fishing in waders in rivers.
---