Home Delivery
UK mainland delivery from £2.99
Description
For Bluewave childrens lifejackets, this rearming kit will fit all 150N automatic jackets that use the United Moulders automatic inflator, with 24g CO2 - and also some special lifejackets like the Englands Doctors lifejacket and the Snowbee fly fishing vest.
The kit includes one replacement head, one 24g CO2 cylinder, and a green clip.
The white writing on your cartridge will show the expiry date, our current stock expires 02/2027
Our lifejacket cylinders are the very best available, they are zinc coated to reduce rust. Approx length of cylinder 10.5cm.
These parts have a sell by / use by date - ours are guaranteed to be the freshest stock available in the UK. If you are unsure which rearming kit your lifejacket accepts please email us before ordering!
Customer Reviews
By
Ivan McClatchey
on
30th August 2023
"Item arrived earlier than expected service was excellent and I was kept informed every step of the process. "

By
P Allen
on
20th July 2023
"Good price, quickly dispatched - what more could you want "

By
R TURNBULL
on
1st July 2023
"Exactly as described and prompt delivery"

By
Mark Goodge All Abilities Friendly Fly Fishers
on
1st June 2023
"Excellent as always "

By
Alan Shearn
on
13th April 2023
"Returning customer. Great price and fast turnaround."

By
Roger Green
on
13th April 2023
"Excellent quality and easy to fit. Arrived on time and well packed"

By
Mark
on
21st December 2022
"Prompt and accurate as always "

By
George Watt
on
26th October 2022
"Bought this to replace the one on my Airflo fishing lifejacket. Has to be the best price going. Easily saved £10."

By
iancolclough
on
3rd August 2022
"Excellent service"

By
Paul Bancroft
on
21st May 2022
"Ordering was so easy and the delivery time was outstanding. The instructions were simple to follow all in all a pleasure to do business with you "

By
Alistair Wells
on
13th May 2022
"Great service and price, fast delivery and good quality product well packaged"

By
Keith Row
on
18th September 2021
"Excellent service item arrived before due date. "

By
Shaun Roddy
on
12th May 2021
"Handy item to rearm, for my Airflo Wavehopper Auto flyfishing life Jacket. The staff at Marine Warehouse were really helpful in giving me advice and the delivery was super quick "

By
L J Farrow
on
4th December 2020
"Very good product good price fast dispatch ."

By
John Mullins
on
4th November 2020
"Great service, good values s quick delivery."

By
Richard Fraser
on
15th June 2019
"Great piece of kit very easy to fit with clear instructions. If you need more help excellent instruction video available ."

By
Chris Betts
on
31st May 2019
"Impossible to rate product I bought as still unused. However, the identical unit, which my newly bought unit replaces, worked perfectly when required (life jacket inflator). Price was reasonable and delivery excellent. "

By
Peter Sweet
on
29th July 2018
"I needed a rearming kit for my life jacket This was supplied quickly and at a very good price Have not needed to use it yet but it is there if needed"

By
Ben Price
on
15th July 2018
"Excellent kit, very easy to use with the blue wave life jackets I purchased from marine warehouse. Excellent instruction video on the website, takes seconds."

By
Graham S
on
12th April 2018
"Quick to respond to my order, easy to fit, good service all round."

By
Patsy Dundon
on
6th April 2018
"Great product - easy to fit"

By
Graham
on
29th September 2017
"Very helpful in identifying the correct part I required. Delivery service very quick and staff helpful."

By
Lee Jackson
on
18th August 2016
"very happy with the product, advice and the service received from Marine Warehouse. will definitely use again. Thanks."

By
Dennis Mitchell
on
27th February 2016
"Fast delivery, easy to fit as per video."

By
Graham Child
on
18th January 2016
"easy fit good product cheap really when your life may depend on it"

By
Dennis
on
6th December 2015
"Does what it says on the tin!"

By
Stuart Ward
on
30th December 2014
"Delivered exactly as notified. Product well packed and easy to fit."

By
Peter King
on
22nd December 2014
"excellent product ,speedy delivery , good price. Will recomend any time ."

By
mr john c vowles
on
8th November 2013
"good service with fast delivery and fair price"

By
Paul Edwards
on
25th August 2013
"Much needed replacement, quick and prompt delivery. good value product."

By
Steve Quinn
on
23rd August 2013
"Great service for this product and simple instructions on the web site to safely install the new cylinder, etc."

By
Bob Brown
on
29th July 2013
"Did the job. Well packed and fast."

By
B. Pargeter
on
26th June 2013
"I was pleased with the quick answer to my question and rapid delivery of my order "

By
John Rooks
on
22nd April 2013
"First class item, fast delivery. Excellent service"

By
John
on
15th April 2013
"Great service and rapid delivery. Thank you."

By
tom calderwood
on
28th October 2012
"excellent service/product/price"

By
R Dobson
on
18th August 2012
"Very good service"

By
Barrie Hunter
on
16th June 2012
"Order received spot on came within a couple of days and saved me at least £12 on the original "

By
Jim Mc Cutcheon
on
14th May 2012
"Great service and prompt delivery."

By
Alex Nichol
on
17th April 2012
"I received the product ordered. Delivery was prompt"

You might also be interested in...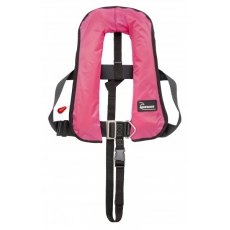 ---
---
People who bought this also bought...
---
---
---
---
---