Home Delivery
UK mainland delivery from FREE
Description
150N CE and ISO approved, lifejacket fitted with our fireproof welders cover. Ready to wear from the box.
This jacket provides protection to the wearers lifejacket from flame and molten metal splashes without hindering performance. Easy wipe clean finish
This professional quality 150N lifejacket from Swedish Manufacturer Baltic is suitable for offshore use including extreme conditions, heavy weather and night passages.
This premium quality lifejacket has an integral harness with detachable crutch strap and has been designed to be comfortable to wear. Features a fleece collar for comfort. It fits well due to the ideal distribution of straps and minimal weight around the neck area, weight distribution is over the shoulders.
The Baltic Welders offers both automatic and manual inflation, through the United Moulders inflation system, with 33g CO2 cylinder.
This inflator provides very fast inflation in seconds upon submersion in water, and will not allow accidental inflation from spray or rain.
It also has the facility to manually inflate or top up air via an oral tube. Features an integrated harness with stainless steel fittings including a 'D-ring' for attaching a lifeline. Integral crotch strap.
It also features retro reflective tape on the inflating bladder. Zip Closure on outer cover.
With 150 Newton's of buoyancy this lifejacket conforms to European standard EN 396. Officially classed as a lifejacket because it turns you into the upright position once in the water. This lifejacket is recommended for use offshore and in foul weather clothing.
Approximate weight 1.2kg.
Customer Reviews
By
Roberto
on
25th October 2016
"Bought large quantity of this item and very happy with product. Will be back in touch soon for more for our other site."

By
Agnieszka Grzelak
on
22nd October 2015
"Great service again!"

Product Features
Age Group
Adult

Colour
Black

Max Weight
One size suits adults up to 115kg

Size
Adult

You might also be interested in...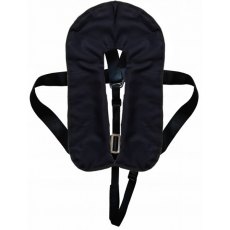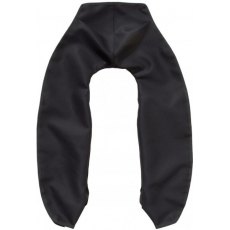 ---
People who bought this also bought...
---