Home Delivery
UK mainland delivery from £2.99
Description
Single Lifejacket Crotch Strap - 100% British Made!
This universal lifejacket crotch strap is made from sturdy webbing with adjustable buckles and wil fit most lifejackets, automatic or manual. It loops round the back of the lifejacket and will loop round any buckle. Fully adjustable.
A crotch strap makes falling out of your lifejacket an impossibility, and is an essential lifejacket accessory.
Colour: Black
Max Length: 105cm
Customer Reviews
By
wayne Maher
on
5th March 2021
"Good product"

By
Jim Hughes
on
10th February 2020
"No lifejacket should be used without a crotch strap fitted. This does the job very effectively when used with the Superlight Race Rowing lifejacket."

By
Euan McNair
on
15th January 2019
"I bought a replacement lifejacket with light and crutch strap fitted which was delivered promptly. The jacket is great quality and value. I have used Marine Warehouse to purchase lifejackets for my charter boat before and they are always great value."

By
Alistair Colvin
on
26th July 2016
"Excellent piece of kit "

By
Peter Smith
on
6th July 2016
"Excellent addition to life jacket, prevents jacket from slipping and is easy to adjust."

By
Sally Saunders
on
26th June 2015
"The strap definitely keeps the jacket from riding up. Therefore it makes you feel more secure."

By
David Duthie
on
20th May 2015
"Simple to fit to lifejacket. Well packaged and delivered the following day."

By
Alan Mortimer
on
15th March 2013
"an essencial peice of kit for life jackets"

By
Peter Evans
on
16th March 2012
"Very prompt despatch"

You might also be interested in...
---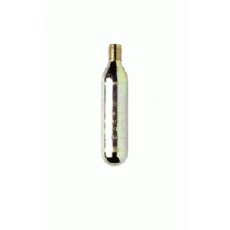 ---
People who bought this also bought...
---
---
---
---
---