Home Delivery
UK mainland delivery from FREE
Description
Many gas lifejackets feature hard harness type webbing and stainless buckles, features which are unnecessary on an inland or day boating lifejacket. The Bluewave 150N gas lifejacket features soft webbing and abs plastic buckles which makes it light and comfortable even when worn with light summer clothing!
Bluewave lifejacket - with a tough but comfortable fabric cover. Manufactured in Europe.
This Bluewave lifejacket weighs in at just under 600g. Features a velcro closure, making it easy to check and maintain.
It offers manual inflation, via a pull toggle, through the very latest British UML Micro inflation system. It has a 33g CO2 cylinder, plus the facility to inflate or top up air via an oral inflation tube.
The Bluewave gas lifejacket features a high cut which allows good freedom of movement for day boating. In a test of 10 of the best lifejackets on sale - this Bluewave lifejacket was voted the most comfortable to wear by Motorboat and Yachting Magazine.
With 150 Newton's of buoyancy the Bluewave 150N lifejacket conforms to European standard EN ISO 12402-3. Officially classed as a lifejacket because it turns you into the upright position once in the water. This lifejacket is recommended for use inshore and coastal use and can also support the user in foul weather clothing. It can be used in either a fresh or saltwater environment.
Approximate weight 650g.
Sizes Available: One size suits persons of 40kg and above. Max Chest 56"
Colours Available: Navy
Customer Reviews
By
Edward Green
on
7th June 2023
"worn once to date and is comfortable and unobtrusive whilst fishing. I haven't yet had recourse to use it. It is a well made and sturdy lifejacket"

By
robertpurvisyahoocouk
on
9th December 2022
"I was very pleased with my Lifejacket, it does what i need it for, Fly fishing from Boats and Float Tubing."
By
Paul P
on
25th September 2022
"Good quality lifejacket that does not restrict movement, so great for rowing and I'd expect kayaking too. "

By
Paul
on
27th August 2022
"Compact life jacket and good value"

By
Paul
on
27th August 2022
"Compact life jacket and good value"

By
Noric Dorn
on
17th May 2022
"Great value and excellent service and communication .Highly recommended "

By
Niamh
on
19th November 2021
"Very good service! The lifejackets were dispatched next day and arrived very quickly. Would highly recommend!"

By
T Billington-Beardsley
on
12th June 2020
"Brilliant service and product from this company. Being new to the water, I had no idea what lifejacket to purchase for our inflatable dinghy. Phoned and left a message and within a few hours, a really helpful lady phoned me back with lots of advice. How wonderful to speak to a person and get one-to-one customer service. Much missed in Covid times. Ass she recommended, this lifejacket is perfect for us - easy to wear, lighweight and not at all bulky. It arrived within two days of ordering. Would highly recommend this product if you want something easy and for safety when messing about on the river. Would also highly recommend this helpful company. Thank you!"

"If you need a life jacket, this is the place to buy it from. Excellent quality products. British made. Very quick delivery. "

By
Adam
on
18th March 2020
"Great service. Called to check something I had missed. Arrived quickly. Good value product."

By
Brian H Lobell
on
27th April 2019
"Received my order in a timely manner and pleased with quality of the contents."

By
Clare
on
4th February 2019
"As described. Comfortable, easy to use life jacket. "

By
Steve Smith
on
28th November 2018
"Great product as always."

By
Jennifer palfrey
on
1st June 2018
"Prompt delivery, nice lightweight jacket. Very pleased "

By
colin.cole2@ntlworld.com
on
10th September 2017
"EXCELLENT VALUE GREATSERVICE"

By
Tom Patterson
on
5th July 2017
"Really pleased with lifejacket. Its well made, light and comfortable. Needed a 5th jacket and easily fits in the day bag with the set of 4 of the same type."

By
Caroline Weir
on
6th May 2016
"Very good item, as described, fast delivery. "

By
Anne
on
12th April 2016
"Good service. Articles as described.will be light and easy to wear. Hope I shall not need to activate the gas!"

By
Mary Wake
on
4th November 2015
"Arrived promptly, in fact we were told it would arrive Friday and it arrived Thursday. Not used yet but appears to be what we need. Appears well made. Cat enjoyed the cardboard box with the polystyrene nuggets."

By
Stephen Robertson
on
1st July 2015
"Seems excellent value (haven't tried it in earnest yet!)."

By
janet o'sullivan
on
5th June 2015
"This seems nice- lighter than the old ones I had. Arrived quickly and in perfect condition."

By
Mick Walterq
on
20th April 2015
"Easy ordering fast delivery well impressed! "

By
Matt Hague
on
30th April 2014
"Perfect service from Marine Warehouse, speedy, good value, used a good courier with tracking advice. Life jacket perfect and as advertised."

By
shirley robinson
on
31st July 2013
"Er, wow! I ordered this at 2pm on Wednesday and it was in my hand at 8.30am on Thursday, just before I set off to row. Adjusted it in seconds and rowed for 2 hours at full tilt without knowing I had it on. Excellent product and customer service. Thanks."

By
William Allan
on
26th May 2013
"Extreme fast service looking forward to using it on the water"

By
Linda Tillyer
on
17th May 2013
"Very quick and speedy delivery, looking forward to using it on the water."

By
Steve
on
24th March 2013
"Just what I was looking for and at a good price. Delivery was very prompt and the parcel company gave notification of a delivery time within a one hour time slot. Also liked the fact that standard delivery was free. Thanks Marine Warehouse."

By
seb
on
25th November 2012
"this has got to be the greatest life jacket you could buy at this price. i bought this for when i go rowing as it is a high cut you can move freely and the harness offers great support. at this price i would recomend this to anyone who wants a great quallity life jacket but at a low price. i ordered it monday morning and got it the very next day. very pleased and extreamly impressed this this life jacket."

By
mags
on
11th July 2012
"At last a feeling of contol when i paddle. Have'nt tried out the gas cylinder yet and don't particularly want to. As a 58year old woman with galloping arthritis it was great to feel in control especially on a choppy scottish sea"

By
Simon Kennedy
on
9th May 2012
"I wore the jacket for the first time last weekend when I flew to Ireland and didn't even notice I had it on. Easy to buy on-line and no problems with delivery."

By
Peter
on
21st March 2012
"Very pleased with the Lifejackets. ( I bought 2). And great service - ordered at 3pm on Wednesday , arrived by courier at 10.30 the next morning. Brilliant!!"

By
Cheryl Sadd
on
12th January 2012
"I have now purchased 8 of these in total for colleagues who have had no complaints to date."

Product Features
Age Group
Adult

Colour
Navy

Max Weight
One size suits adults up to 115kg

Size
Adult

You might also be interested in...
---
---
People who bought this also bought...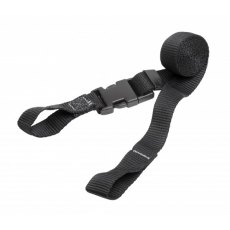 ---
---