Set Of Four Bluewave Navy 150N 'Pull Cord To Inflate' Manual Lifejackets Plus Storage Bag

17 reviews

In stock
Home Delivery
UK mainland delivery from FREE
Description
Purchase four of our best selling lightweight manual lifejackets and receive a stylish carry bag worth £39.99 absolutely free!
Many gas lifejackets feature hard harness type webbing and stainless buckles, features which are unnecessary on an inland or day boating lifejacket. The Bluewave 150N gas lifejacket features soft webbing and abs plastic buckles which makes it light and comfortable even when worn with light summer clothing!
This Bluewave lifejacket weighs in at just under 650g.
It offers manual inflation, via a pull toggle, through the very latest British UML Micro inflation system. It has a 33g CO2 cylinder, plus the facility to inflate or top up air via an oral inflation tube.
The Bluewave gas lifejacket features a high cut which allows good freedom of movement for day boating.
With 150 Newton's of buoyancy the Bluewave 150N lifejacket conforms to European standard EN ISO 12402-3. Officially classed as a lifejacket because it turns you into the upright position once in the water. This lifejacket is recommended for use inshore and coastal use and can also support the user in foul weather clothing. It can be used in either a fresh or saltwater environment.
Approximate weight 650g.
Sizes Available:One size suits persons of 40kg and above.
Colour: Navy
The kit bag is constructed from a tough Red ripstop fabric with webbing handles, its size is 68 x 38 x 28 cm / 55L. Designed with no sharp edges or metal parts that could scratch a boat, it also folds flat for easy storage onboard. It features clear pockets, carry handle and shoulder strap and internal slip pockets with dry pocket. It will fit the four jackets comfortably.
Customer Reviews
By
simon mckinlay
on
13th July 2019
"Arrived quickly and look great. Have not used as yet but hoping they will be fine."

By
John
on
12th April 2018
"Ordered and delivered in three days.Lifejackets were just what we wanted and very good quality at an excellent price.What is there not to like! Would certainly use again. Wish they did more than just Lifejackets."

By
John
on
18th August 2017
"Great product, we have plenty of these at our rowing club and Marine Warehouse always deliver on time at an excellent price"

By
Aidan Doyle
on
16th August 2017
"Excellent service. Order on Wednesday and arrived Friday. Far exceeded expectations. Thank you. Aidan."

By
Tom Patterson
on
5th July 2017
"Really pleased with our purchase. Arrived next day. Lifejackets are good quality, light & comfortable. Buying a set of four makes sense because the day bag is very good quality and fits the extra jacket we needed"

By
MikeTyldesley
on
18th May 2017
"The items arrived the day after ordering. Excellent. The lifejackets themselves are light, easy to put on and don't hinder movement. I haven't fallen in yet so I can't comment on how they perform in water! The Crewsaver bag is also very well made. I was sceptical over the quality for a free item but the quality is excellent and would probably fit eight jackets with room left over. Overall I would definitely use Marine Warehouse again."

By
Sue Sharp
on
6th July 2016
"Good fast service"

By
Dawn Forester
on
12th October 2015
"Fantastic quality and very fast delivery - 24hrs. Really impressed."

By
Murray Weston
on
8th July 2015
"All arrived earlier than expected and exactly as ordered. Should be in use on board this weekend..."

By
Richard Lloyd
on
15th June 2015
"Excellent product. Arrived promptly and in A1 condition. Good value for money. Would use business again and recommend."

By
John Walsh
on
9th February 2015
"The order was placed and received within 4 days, a fantastic service and 1 I will highly recommend. Life Jackets are exactly as described and are a fantastic job for what I needed them for."

By
Miles
on
9th October 2014
"Without doubt the best service I have received from any online purchase! Best price for item also, I cannot recommend highly enough. Many thanks!"

By
Sarah Cope
on
2nd September 2014
"Very easy purchase. "

By
Colin Greenaway
on
20th January 2014
"Good value for money, fast delivery and great service. Thank you Marine Warehouse"

By
Ronnie
on
24th July 2013
"I have to congratulate MarineWarehouse on the speed and quality of my delivery. Delivered the next day by noon amd I was kept up to date on every movement it made along the way. I often order online and I wish every delivery was this good. Have not used the jackets yet so cannot comment though quality feels good."

"Hard to write a review on something you hope you'll never use. The real star here was Marine Warehouse's delivery. Came on the day specified and at the hour notified to me in a text that morning. Slick. Competitors (yes that's you, Marine Megastore) take note."

By
Gary Monk
on
21st May 2012
"Great buy, well pleased with the jackets, they look very well made. "

Product Features
Age Group
Adult

Colour
Navy

Max Weight
One size suits adults up to 115kg

Size
Adult

Data Sheet

Data Sheet
You might also be interested in...
---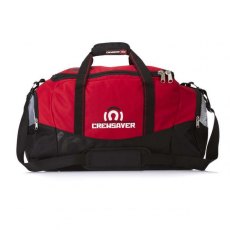 ---
People who bought this also bought...
---
---
---