Home Delivery
UK mainland delivery from FREE
Description
This rearming kit will fit all 150N automatic jackets that use the Crewsaver standard automatic inflator, these jackets were produced up until the end of 2009 season. Described as the 'MK3A inflator' model jackets with serial numbers starting with the numbers 0 to 9 or the letter R.
If your Crewsaver jacket was made after this date you need a '33g united moulders' kit. The kit fits two types of inflators, these are shown in the third and fourth pictures. The second picture shows the very old original part that this one also replaces.
The kit includes one replacement cartridge, one 33g CO2 cylinder and one green clip. The cartridge has a blue colour, but is not black.
Our lifejacket cylinders are the very best available, they are zinc coated to reduce rust. Approx length of cylinder 13.5cm. Made in Germany or Japan.
These parts have a sell by / use by date - ours are guaranteed to be the freshest stock available in the UK. If you are unsure which rearming kit your lifejacket accepts please email us before ordering!
Customer Reviews
By
Tom
on
4th August 2021
"Great service, ordered a product, ended up getting the wrong one. Customer service was Awsome and were more than happy to help me send it back and issue me a refund! Great service"

By
Anthony
on
27th June 2021
"Contacted by phone to make sure the was product was correct excellent helpful advise from the lady on phone ordered item arrived very quick and at a great price after thinking i would need to buy a new jacket due to the age of it so highly recommended "

By
Philip Gibbs
on
10th October 2020
"Great service"

By
Dr Tim Dyer
on
22nd September 2019
"A very good product, delivered very quickly. Works fine, as I have unfortunately discovered a few times!"

By
James Edwards-Scott
on
11th June 2019
"Excellent item and fast delivery"

By
iainforbes@talktalk.net
on
2nd October 2018
"Great device and very helpful"

By
Keith Mallinson
on
21st November 2017
"My life jacket is a hardy brothers fishing waistcoat bought in 1995 and serviced every 3 years this last servis found on exploder the correct size until i contacted you Thank you I can still boast my hardy original it works perfect as I found out in Scotland in August when I fellin to the loch ."

By
andrew
on
21st June 2017
"Excellent service and advice , item arrived within a couple of days , I would definitely recommend marine warehouse"

By
Mark Harvey
on
21st December 2016
"Exactly as required and ordered"

By
Allan Stewart
on
5th July 2015
"Telephone advice and service first class."

By
paul
on
12th June 2015
"The product is exactly as described, the delivery was very good and overall service was excellent. and will definitely use marine warehouse again."

By
Peter Williams
on
8th June 2015
"Initially had difficulty locating a supplier who stocked this arming kit for a very old life jacket. Marine Warehouse provided the whole kit (including the elusive clips) at the best price and the package turned up next day. Very pleased with the service and product."

By
Paul
on
23rd February 2015
"quality is OK and good price, great service very prompt delivery"

By
Malcolm Golding
on
30th September 2014
"Information on the wanted product was good Delivery dateand time was spot on."

By
chris pearson
on
7th May 2014
"found these hard to come by at any kind of reasonable price until I tracked them down here at Marine Warehouse, they are exactly what I was looking for at a fair price and they do the job effortlessly, very pleased all round thank you."

By
Paul
on
11th March 2014
"Very prompt dispatch and delivery. Good communication. Best price!"

By
Ken Bruce
on
2nd May 2013
"I have used Marine Warehouse in the past and have always been impressed by the service.Good prices and very quick delivery. I have no reservations in recommending this company and will continue to buy from them in the future."

By
Keith Greenwell
on
24th July 2012
"House of Hardy told me that you could no longer get re-arming packs for our wading jackets and we would have to buy new so we were delighted to have been introduced to these by a friend in Scotland and they fit perfectly. Your service was outstanding and I will return when I need some more!"

You might also be interested in...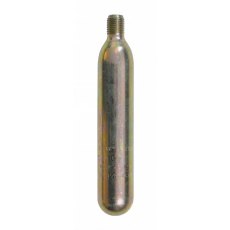 ---
---
People who bought this also bought...
---
---
---